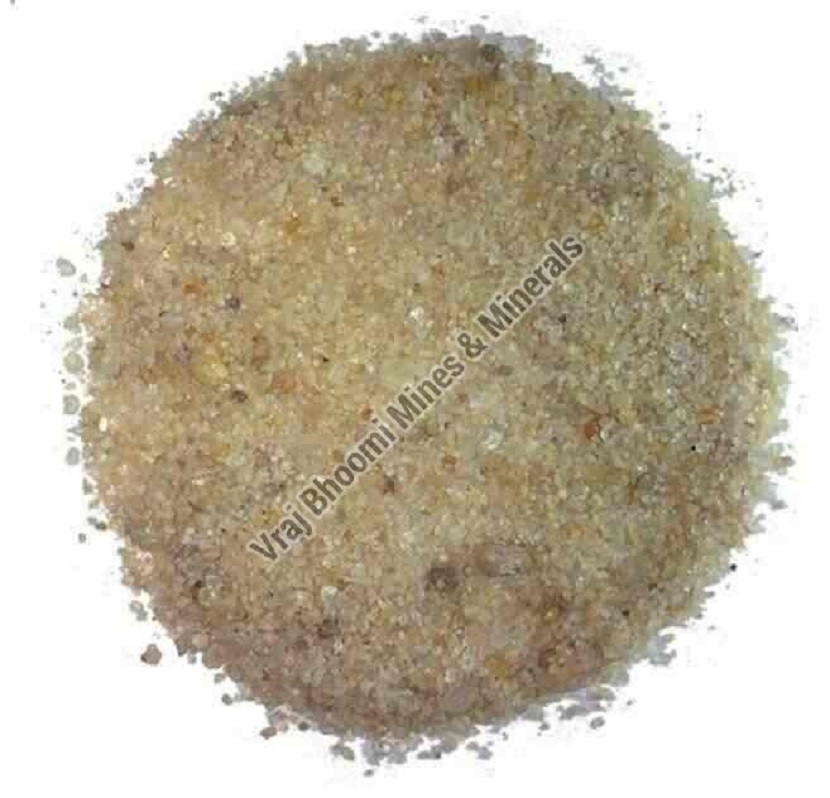 The fine granular substance we refer to as sand is composed of small rocky particles and minerals, with silica sand being its most prevalent chemical form.
It has a lengthy history in construction due to its prevalence and abundance, along with lime, volcanic ash, and limestone, all of which were significant materials for past cultures.
Due to its importance in producing high-quality concrete and mortar, silica sand from Silica Sand Suppliers is being used in a wide variety of building projects.
Overview:
Because silica is an essential ingredient in the production of artificial glass, ceramics, and concrete, silica sand has a wide range of applications.
The following are the primary industries and construction processes where silica sand is typically used:
Buildings as a whole, include granite, brick, slate, porcelain, plaster, concrete, ceramic, and vitreous fibres, amongst many other materials.
Public works construction, particularly in tunnels, mostly involves the use of excavation equipment, pneumatic and electromagnetic tools, and cement pouring.
destruction of strengthened concrete and masonry buildings by hand and machine.
Industrial non-slip flooring is utilised in settings where there is a greater risk of chemical spills.
Industrial warehouse renovation and upkeep, as well as basic building and floor maintenance.
concrete and other substances are cleaned abrasively using pressured ejection.
renovations to railway facilities.
transporting and discharging concrete, coarse and fine materials, and other materials.
Influence:
Different strategies have been developed to take advantage of silica to produce concretes with greater quality and performance.
Micro silica, also known as silica fume, is just one of them. It is a by-product of the manufacturing of silicon and its alloys and is composed of tiny, non-crystalline particles of silicon dioxide.
The alternative route is via rice hulls, which are made of cellulose and silica-containing plant tissues. Although its application in construction is growing, this material has historically been primarily employed in agriculture.
Additionally, it functions admirably as a thermal insulator.
Difference:
Regular sand, often referred to as feldspathic sand, brown sand, or building sand, will always have some silica present, but only in concentrations lower than 95%. For instance, common brown sand utilized in concrete uses can have up to 80% silica content along with varying concentrations of iron, carbonate, potassium, and other trace minerals.
In comparison to silica sand from Silica Sand Suppliers, normal sand is frequently darker in colour and has more "impurities" that make it more chemically sensitive. Regular (non-silica) sands can come in a variety of colours, including white, pink, green, and black, based on the geology and area of the sand deposit.
Major Uses of Silica Sand:
Construction –
Its usage of it in construction is widespread. Because it serves as a major ingredient for many construction materials, such as roofing shingles, cement, mortars, asphalt combinations, and other flooring components, it is extensively utilised in the production of mortars and concrete.
It contributes to increased durability because of its qualities. As a functional extender, ground silica, an anti-corrosive substance, is used.
Glass Production –
It is difficult to make glass without silica sand. Silica sand is the primary ingredient used to create all types of glass. Because of its high chemical purity, silica sand is the ideal material for creating all types of glass, including mirror, fibre, test tube, ornamental, window, monitor, and bulb glass, among others.
Metal Casting –
In the foundry sector, it is used to mould metals into a variety of shapes. The new metal moulds are created by casting metal components into the sand. Due to its resistance to the extreme heat of molten metal, it is also employed here to clean the casting edges. It is the recommended casting sand for metals including cast iron, steel, and titanium.
Paint and Coating –
High-performance characteristics of silica sand, such as oil absorption, colour consistency, reflectivity, and brightness, enhance the tensile strength and aesthetic appeal of all commercial paint and coatings. Along with these benefits, silica fillers improve colour retention, stop cracking, and are dirt-resistant when used in architectural paints.
Oil and Gas Recovery –
In the oil industry, silica sand's hardness is its most valuable quality. It is referred to as Frac Sand here. Owing to its chemical integrity, it can fight corrosive environments, make the most of formation cuttings with its granular deposit, and boost the oil flow rate when pushed down deep wells.
Water Filtration –
We may have heard that the procedure of filtering water involves the usage of sand. However, silica sand works better than other filtration media for removing pollutants from drinking water and wastewater. This sand would not react with pollutants, solvents, or acids when introduced to them; instead, it neutralises the acidic substances and maintains the pH levels in water filters.
Industrial Abrasives –
This is frequently used in businesses as a sandblasting abrasive material. With this industrial abrasive blasting, the rougher surfaces are smoothed off due to their angular variety.
However, industries must take safety measures to avoid health problems brought on by hazardous sand dust. Regulating the sand dust can be avoided by employing resins or coating the sand using solvents.
Ceramics & Refractories –
The production of ceramic goods such as tableware, sanitaryware, wall and floor tiles, as well as other decor items, requires the use of powdered silica. Silica gives ceramic frames their structural stability.
By controlling shrinkage, drying, and adjusting thermal expansion, it enhances the look and structural integrity. Ceramic goods become more durable as a result. The high temperatures in industrialized furnaces make the ceramic refractory substances resistant to acid assaults.
Calcium Silicate Bricks –
Bricks made of calcium silicate are made using silica. Due to their sharp, straight edges, these bricks are preferred by architects for creating desired forms and shapes. They are inexpensive, environmentally friendly, and impervious to noise and fire.
The walls built with these bricks are thinner but have high compressive strength and use less mortar because of the hardness that silica sand provides. As a result, the price of buildings might be decreased.
The silica sand from Silica Sand Suppliers known as frac sand is utilized during the oil and natural gas extraction procedure. Its chemical purity aids in resisting chemical attacks in anti-corrosive conditions, and it is poured down trenches in deep well operations to boost the flow rate of oil or natural oil.
Since silica sand is used in so many different industries, it is important to check the grade and purchase from a reliable supplier to prevent getting sand that contains impurities.